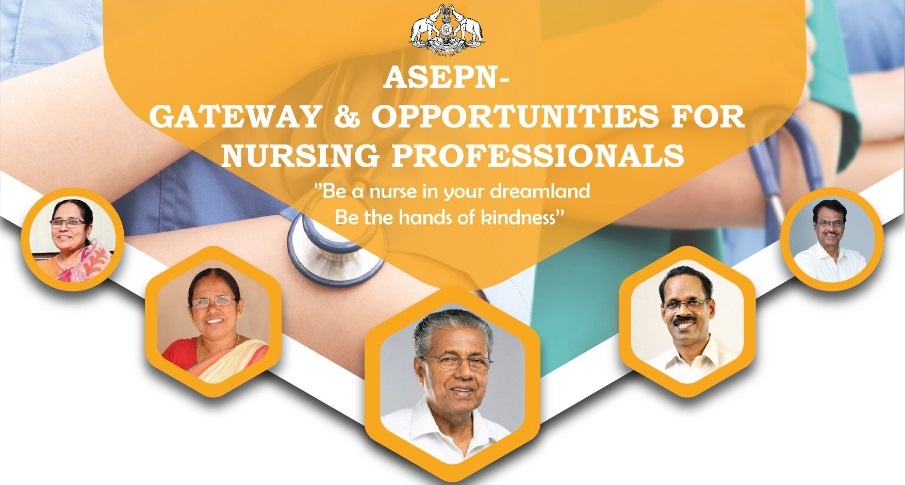 ADVANCED SKILL ENHANCEMENT PROGRAMME IN NURSING (ASEP–NURSING)
ASEPN is a joint initiative of Kerala State Women's Development Corporation Ltd (KSWDC), Centre for Management Development (CMD) and Overseas Development and Employment Promotion Consultants (ODEPC). The main objectives of ASEPN are to develop essential advanced nursing skills of the graduate/GNM nurses to suit the global standards and to facilitate the participants in seeking a career abroad.
Interested Nursing professionals can now apply for the ASEPN programme. Prospectus and Course registration link are given below.
Registration Opened. 
Please read the prospectus carefully before registration.